We would like to thank the wonderful people of Australia for the support you have shown to our business during the past 10 years. Along the way we have worked with thousands of beautiful students and committed families who have recognised the benefits of our early learning programs and individual tutor programs.

Thank you for joining us. It has been so lovely to work with you.
We now look forward to the future education of students with our innovative new program. 
ED Specially 4U offers education in the areas of:
School Readiness programs
Literacy programs
Numeracy programs
Bespoke and custom designed educational resources for homes/tutor programs/early childhood settings and schools

Support for parents and teachers
From a small business which started as a passionate dream; it is with great pride that our business has grown into a successful program which offers quality education to children of all abilities.  Our successful programs have offered a fantastic HEAD START to school and continued achievement in school literacy and numeracy programs.
  Our proven success in education has meant that families have returned year after year and proudly recommended our program to their friends.  We have been proud to provide a personalised service at EDSpecially4U.  As the program designers and implementers our program is unique, and individual needs of each of our students have been met.
We are now very excited to offer a NEW model of learning to ensure a greater number of students can access our amazing programs.  In our continued commitment to innovative learning methods, our new downloadable program offers greater access for students with all learning styles and abilities. 
'Learn with Confidence'
Our teaching team have a passionate belief in providing the best educational programs for our students.  Our mission is to provide strong foundations in education for all students and build their confidence in learning as they achieve and progress. Successful learning and teaching methods ensure our students 'learn with confidence'.
Our program has been developed and taught in Australia.  EDSpecially4U offers a unique program that offers a platform for achievement and success. 
As a Mainstream and Specialised Education teacher as well as a Former Assistant Principal;  Donna has had the pleasure of a varied career throughout countries such as Australia, UK and Hong Kong.  Donna established EDSpecially4U after parental requests to assist their children with individual learning needs.  Bespoke programs and resources were developed to meet the individual needs of the students; and the EDSpecially4U  brand was created.  She has proudly lead the creation of each of the programs and educational resources, based on over 20 years of working with students with many different needs and backgrounds.  The EDSpecially4U program has been successfully delivered to hundreds of students.
Donna passionately believes that all students should have access to quality, research based programs and resources to ensure they 'Learn with Confidence'
Founder and CEO
Donna Botfield
COMING SOON
An exciting NEW way to learn
Is your child Ready 4 School?
It's exciting and new- contact EDSpecially4U TODAY
to find out how you can access the innovative new EDSpecially4U School Readiness Programs and prepare your child for school: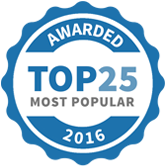 Most popular kids activity in Castle Hill